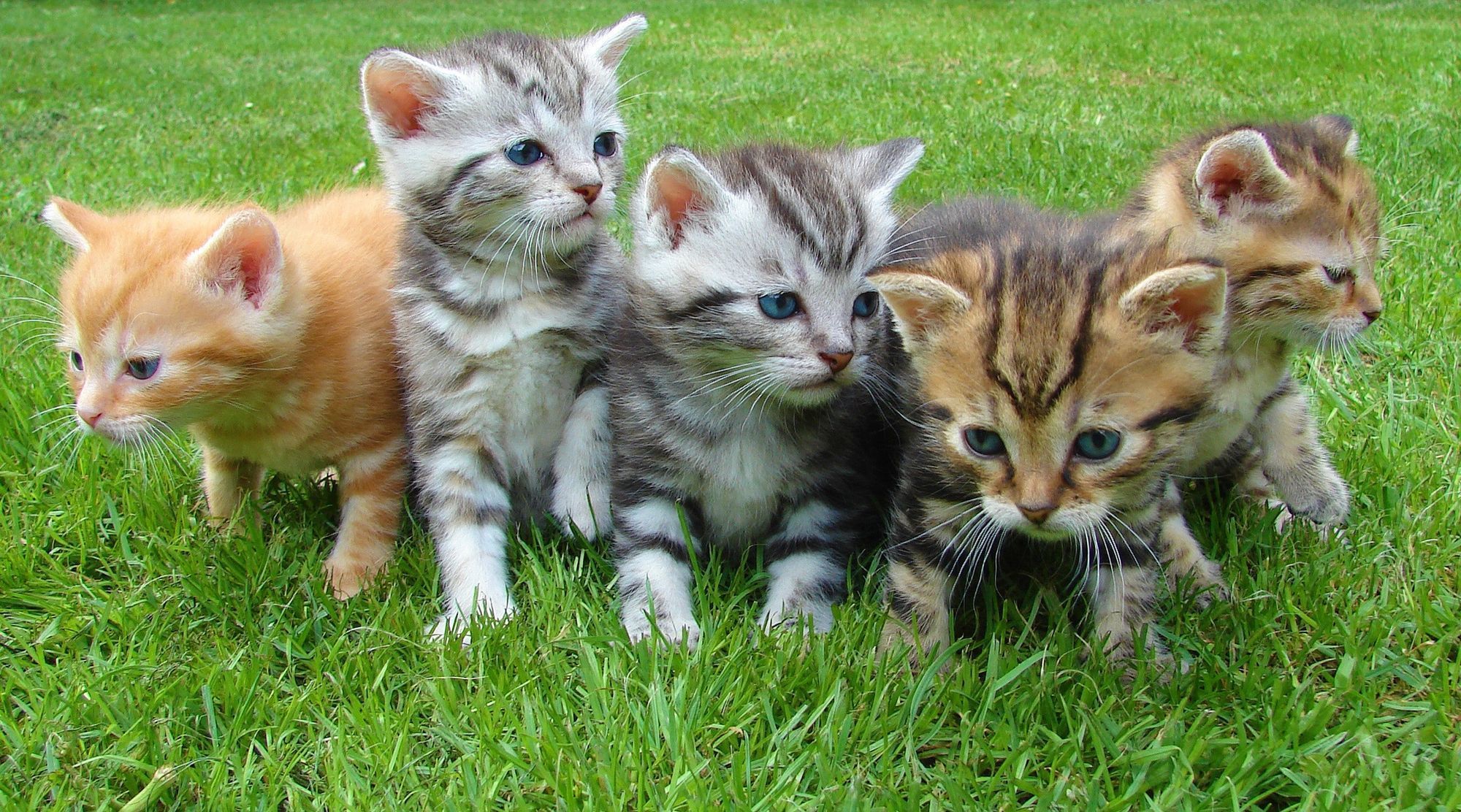 February 26 marks the 25th Annual World Spay Day – a day celebrated in more than 70 countries that highlights the importance of spaying animals. There is no doubt about the life-saving impact of spaying and neutering companion animals. On this World Spay Day, not only do we want to spread awareness of the benefits of spaying and neutering, we want to challenge you to take the pledge to #getthemfixed!
"Spaying helps animals live happier, healthier lives."
Cats and dogs who have been spayed enjoy numerous health benefits. Male cats and dogs who have been neutered are far less likely to run away. Staying close to home not only means they get to enjoy their families more, but it also keeps them out of trouble. Spaying also helps reduce, and sometimes even eliminate your pets' risk of certain cancers. Your pets will enjoy a longer lifespan, and you will have peace of mind. Bonus: you'll never have to worry about your cat or dog unexpectedly having kittens or puppies!
One of the greatest benefits of spaying is population control. Shelters and rescues are bursting at the seams with homeless cats and dogs every year. Being at full capacity year-round means that those organizations and rescue groups are not able to help as many animals as they should. If they were not battling a constant influx of puppies, kittens and stray animals born to pets that are not spayed or neutered, the life-saving capacity would skyrocket!
Municipal shelters, like Memphis Animal Services, must accept every animal that comes through  the door even if they don't have space. This leads to overcrowding, and unfortunately, overcrowding leads to the euthanasia of otherwise healthy animals. No-Kill Shelters and rescues have limited intake, meaning they avoid the need to euthanize for space by not taking in any animals while they are full. While this means that they do not euthanize healthy, adoptable animals, it also means that they frequently have to turn away animals that need help because they simply do not have room for them. The compassionate and caring people who work or volunteer in the animal welfare industry are fighting an uphill battle, and they cannot succeed without your pledge to get them fixed!
We know that one of the greatest barriers to every animal being spayed or neutered is cost. Fortunately, there are several resources in Memphis that make spay and neuter more affordable and accessible:
Spay Memphis offers affordable, high-quality spay and neuter services for cats, dogs, even pigs and rabbits! In addition to their low prices, they also offer financial assistance through grants and donations to those who qualify.
The Humane Society of Memphis and Shelby County offers $50 vouchers for spay and neuter services at participating vets. 
Kitty City is proud to provide assistance with TNR (Trap-Neuter-Return) for free-roaming, unowned cats living in Memphis. If you feed or care for feral or stray cats and want to prevent them from contributing to feline overpopulation but just aren't sure where to start, we're here to help! We offer trap loans, trapping instructions and guidance, and can help coordinate the details of the cat's surgery date.
Make your pledge!
Not just for World Spay Day, but every day, give the animals in your life a healthier and happier life. You can do your part to help end pet overpopulation and prevent unnecessary euthanasia in your local shelter by pledging to get them fixed.